For Rent
Available for rent starting 2020.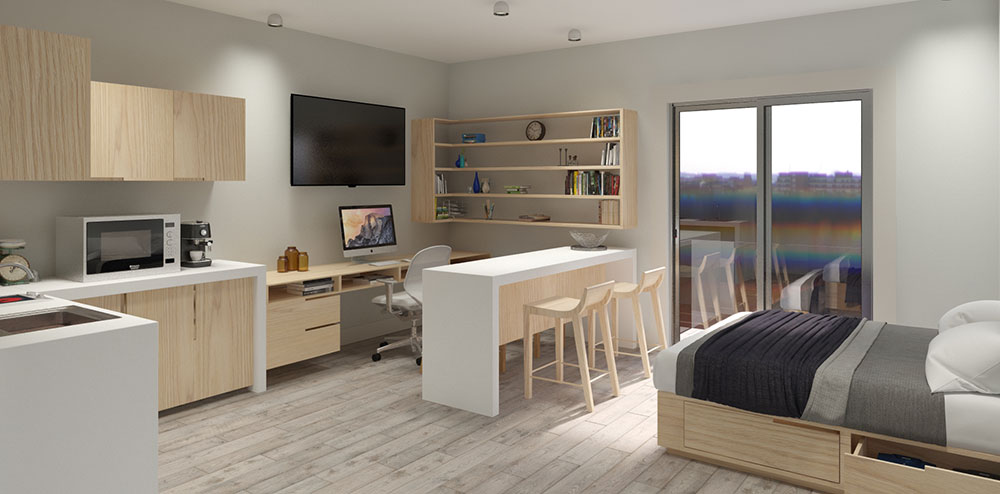 Comprised of 144 apartments, The Emerald at Maho was designed to make residents take full advantage of its central location in the heart of Maho, infused with a sense of tradition, community, and an unparalleled sense of place.
Apartments range from studios to two-bedroom units. These turn-key units are optimized for space and outfitted with modern furniture and appliances. The complete furnishing package includes a well-appointed kitchen corner, comfortably-sized bathrooms; all furniture uses fine woods and fixtures. Units also include an ample and ergonomically designed work/study space.
The Emerald at Maho will span over two buildings with four floors each for a total of 72 apartments in each of the buildings. Amenities for residents include a deck and swimming pool, laundry facilities, games room, a barbeque area, fitness center, tech workspace with printer, free WiFi in common areas, a sand volleyball court, and ‪24/7‬ security. Additionally, storage units as well as indoor and outdoor parking space are available.
Pets are also allowed. Many apartment complexes prohibit pets for both owners and renters, yet The Maho Group feels that the companionship of pets is highly prized and all four-legged family members are warmly welcomed to enjoy their bit of the Caribbean dream and lifestyle.
Rent starting at $750.